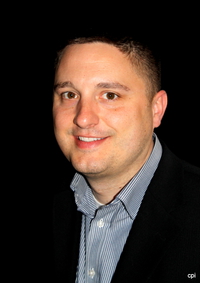 I represent clients in all aspects of Real Estate. If you're considering the sale or purchase of residential, commercial or income property within the greater Charlotte area, WEICHERT REALTORS - Emerald Properties is the "go to" company! Our company serves all clients, from experienced investors to first time buyers.
I am a lifelong Charlotte resident, a USAF veteran and currently a Staff Sergeant in the Air National Guard and a member of the Combat Readiness Training Center in Alpena, MI. With over twelve years of service including deployments to Iraq, Afghanistan, Germany, Guam and the Mexican border, you can be assured I am capable of handling any situation.
I spent seven years in the automotive industry selling General Motors vehicles. When it's time to negotiate, I have the knowledge and confidence to ensure my client will come out on top.
My client's needs always come first. I will strive to always provide value in excess of the client's expectations. My goal is mutual respect and long-term relationships that are beneficial to both parties. I will be positive, helpful and enthusiastic - focusing on solutions, not the challenges. I will adhere to the highest standards of integrity and ethical business practices. I look forward to working with you to sell you current home or find that special new home or condo!