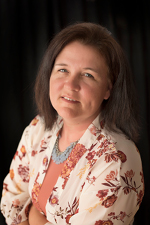 Home ownership is the cornerstone of a strong community. -- Rick Renzi
I represent clients in all aspects of Real Estate.
If you're considering the sale or purchase of residential, commercial or income property within the greater Mid-Michigan area, WEICHERT, REALTORS® - Emerald Properties is the "go to" company! Our company services all clients, from experienced investors to first time home buyers.
About Me
I have been married for 23 years to Daniel and we have two adult children. I was raised in Bellevue and my husband grew up in Potterville. We spend a lot of time in Lansing seeking out new places to eat at and shop in. I do most of our weekly shopping in Charlotte. When time allows us, we fully enjoy time on our motorcycle, either day trips or weekend excursions with our friends visiting beautiful places like West Virginia, Tennessee, North Carolina and of course, Michigan!
Community Involvement
I enjoy donating my time and much needed items to many community services. During my Internship at college, I had a chance to spend some time with Eaton County United Way. They will always have a special place in my heart! I hope to go back soon and help them out more.
I am excited to work with you, sharing in the excitement of looking for your first home or helping in the transition if you're selling your long-time home.
Contact me at 517.213.3432.